As the end of the semester grows closer, you may find yourself daydreaming of summer vacation, nights out with friends and day trips to the beach. Maybe you have a new, exciting job to look forward to, or perhaps you are returning home to spend time with your family.  Whatever your summer plans, it is an exciting time of year. Yet, the only thing standing between you and break… are finals. Having strong motivation and focus is key to finish the spring semester strong!  But, how are you expected to take tests, stayed motivated and write papers when it is festival season in New Orleans and there are crawfish boils at the fly?!  Keep reading for some tip and tricks to help you perform at your best during the last the few weeks of spring semester 2017!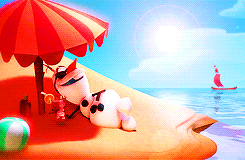 1. What's your perfect storm?
Understand your stressors! If you know that cramming for a big exam makes you extremely nervous, utilize time effectively! Studying for shorter amounts of time over a longer period could help improve your studying and focus.
2. Where you at?
   Create the ultimate study space! If you feel distracted in you room, study in the library! If you feel that you cannot get work done in a group, book a private study room! Wit or without music, creating a comfortable environment will give you optimum results.
3. Workshops!!!
   The UCC is offering a few free workshops to aid the Loyno community in dealing with the stress of finals, test anxiety, motivation, and focus! Drop by Marquette 112 on the following days to get some good advice, take a break and recharge during finals!
 Thursday, April 20th  12:30-1:30
       ~Improving Focus and Motivation!
   Tuesday, April  25th  12:30-1:30
   Thursday, April 27th  12:30-1:30
       ~Test Anxiety Drop-Ins!